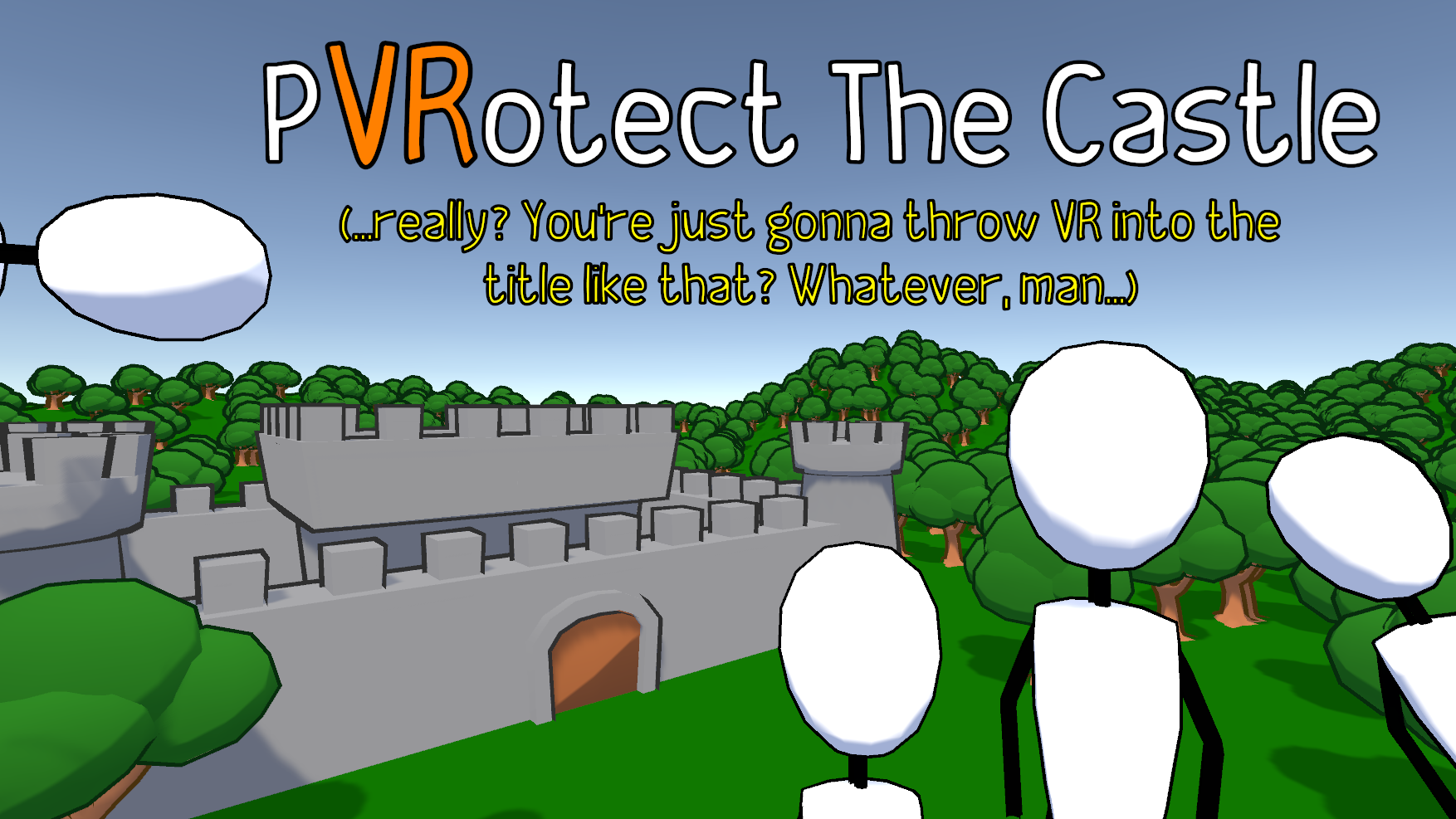 PVRotect The Castle
A downloadable game for Windows
PVRotect the Castle is a VR game (I mean, c'mon, you totally already knew that because I put "VR" in the title) that lets you protect a castle (I mean, c'mon, you totally already knew that because I put "Protect the Castle" in the title). Fight off waves (wait, a wave-based VR game?.. totally haven't seen that before, amirite?) of little stick dudes and stop 'em from messing up your sweet castle.
---
Controls
Just, like, reach down and grab stuff. Use the triggers to squeeze your lil' VR fingers. Squish the enemies in your preferred manner.
For buttons, touch them and squeeze the trigger (intuitive, no?)
---
Handy tips and stuff
If you aren't one of those lucky dudes who has like a huge extra room to play VR in ( #firstWorldPVRoblems) and things get a little cramped, try rotating the play area from the main menu to see if that helps.
The game is kinda roomscale-y, though, so if your place is too small in both directions, then I hereby waive all liability when you break something...
---
In all seriousness, though, this game is just a lil' project I worked on in my free time. I have a lot more ideas for how I want to make it better, but not sure how much more time I wanna put into it (too many other projects going on), so this may (or may not?) be as finished as it gets. I encourage feedback though, because even if I don't fix it in this game, it might help me grow as a game developer. Anyway, I hope you enjoy!
Props to Unity, Valve, Blender, and the folks who work on VRTK for making awesome tools to make stuff like this possible for a guy to make in his living room.
Download
Click download now to get access to the following files:
PVRotect-The-Castle_Alpha-0.2.1.zip
18 MB